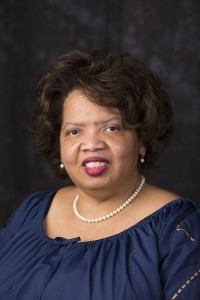 Greetings!! My name is Randye Jones. I am a native of Greensboro, North Carolina. I received my Bachelor of Arts degree in Music Education from Bennett College in Greensboro. While there, my academic achievements included being named to Who's Who Among Students in American Colleges and Universities. I earned my Masters' degree in Vocal Performance from Florida State University, Tallahassee, where I studied with Barbara Ford and Enrico Di Giuseppe. Currently, I am a doctoral student in Vocal Literature at the University of Iowa in Iowa City, where I am studying with Stephen Swanson.
I have also studied with Mary Jane Crawford, Judith Howle, Timothy Hoekman, and Millicent Scarlett. Charlotte Alston and Dominque-René de Lerma encouraged my growth as a musician and researcher.
My professional affiliations have included: Phi Beta Delta International Honor Society, the National Association of Negro Musicians, American Musicological Society, Music Library Association, the Association of Black Women Historians, the Coalition for African Americans in the Performing Arts, the Recording Academy, and the Washington Area Music Association.
Over the past 25 years, I have served as a music cataloger for the Florida State University Libraries before accepting a library manager position at the George Washington University, Washington, D.C. I'm presently on the library staff working with the audiovisual collections at Grinnell College, Grinnell, Iowa,